Compostable Barrier Pouch Bags & Flexible Packaging
Compostable barrier flexiable packaging, the foremost environmentally friendly flexiable technology is avaiable from Polynova Inc. for a wide range of applications. It has all the advanced properties as the regular barrier packaging, however, it is also fully compostable.

The Polynova compostable flexible packaging material totally decomposes in a home or industrial compost facility leaving behind only natural compounds. Our material is made of paper, corn or sugar cane. It meets the ASTM6400 criteria for composability.
Truly Degradable Flexible Packaging for a Wide Range of Applications
Our compostable pouches are ideal for food packaging and are perfect for both home and industrial uses. We provide award winning Flexographic and Rotogravure printing and pouchmaking at our North America facilities.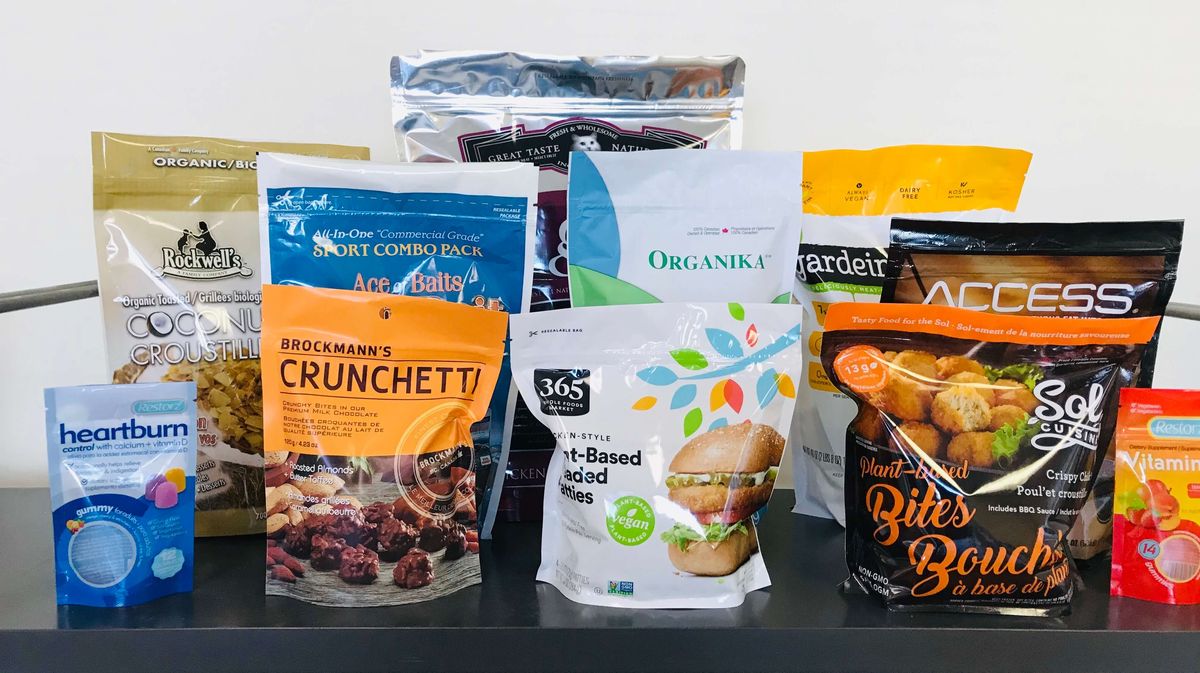 The compostable flexible packaging is however suitable for a range of further applications. The list of applications the compostable barrier packaging may be used for inlcudes the following:
Stand-up pouches
Retort pouches
Boilable pouches
Metalized film
Metalized film
Multi-layer film
Handle bags
Roll stock

Polynova is commited to innovations that reflect your passion for you food and commitment to the very best for the environment. Our new bio-laminate bags and rolls are fully compostable while still providing excellent multi layer barrier protection for optimum product shelf life.