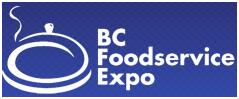 We are looking forward to taking part in the Foodexpo. Over the last few years, we were showing more and more products to our visitors and this year we are very excited being able to offer an even wider range of products. There is an increasing level of market demand towards our barrier food pouch line, as it combines low carbon footprint with attractive retail appearance at a very competitive price.
Throughout the last year we made significant improvements and additions to both our own local and overseas flexible packaging manufacturing capacities. We are capable to custom design and produce plastic packaging for virtually any food application, whether it is frozen, liquid, cooked, or dry. So, we will showcase a wide range of barrier and laminate plastic packaging products.
See you at our booth, # 814.