Moving Towards a Greener Planet: Intelligent Plastics
As part of Polynova's Environmental Action Plan, we comply with the sustainability initiative of the Canadian Plastics Industry Association (CPIA). This initiative is called "Intelligent Plastics".
The Intelligent Plastics Program advocates for plastics to be used in safe, eco-friendly, sustainable ways for a much healthier, greener planet. The goals of the initiative are two-fold. First, it aims to coordinate and support the environmental goals and programs within the plastics industry. Second, it manages all communication related to the environmental record of the plastics industry to ensure the public is up to date and well informed in a timely fashion.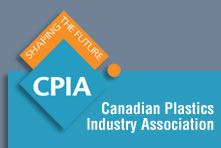 Recycling Plastic Packaging
Studies show that plastic packaging does not exceed 1% of the landfill waste, both by volume and weight. Evenso, Intelligent Plastics further encourages an increase in the rate of recycling and re-use of plastic bags and packaging. Most plastic bags can be reused even if they are not one of the re-usable bags. Once the bags are set aside as waste, they can be taken to a plastic bag collection point for recycling. Many people don't realize that bags are easily recyclable. Recycled resin can be used over and over for reproducing plastic packaging in certain situations or to produce new, innovative material such as composite plastics. Not surprisingly, the current growth of the plastic recycling industry is approximately 50% every year!
Reducing the Carbon Footprint
Toronto Bordwalk - Composite Lumber
Intelligent Plastics emphasizes the importance of lowering the carbon footprint of the industry by implementing highly innovative technologies. By using plastic packaging rather than other packaging materials (metal, wood, glass, paper), we're saving as much fuel as Canadian motorists consume each and every year. Plastics is a distinctly efficient packaging material: it is extremely light weight, easy to handle and easy to recycle.
By using the latest innovative technologies, barrier plastics technology proves to be a very good way to reduce the harmful carbon footprint. Using barrier pouches for food packaging saves precious energy and significantly reduces the carbon footprint. These pouches are by far more convenient for consumers compared to traditional packaging. Barrier pouch packaging is super light weight which saves significant volume of fuel when transporting to food processors, retail stores and for recycling.
Further savings for both consumers and retailers include the actual cost of producing barrier packaging which is less expensive than alternative packaging. It also provides a high level of safety and shelf life longevity so consumers have less food waste because most pouches can be tightly sealed for safe storage. Currently there are a series of new applications of barrier pouches that range from ready made meals and frozen food to soups and beverages. For retailers, there is much less waste and more savings because barrier pouches are more durable than glass or tin-cans.
Another great example of innovative plastic technology for reducing the carbon footprint is plastic air cushion packaging. Air cushions can be used to replace styrofoam type wrapping for electronics and household appliances. Today large volumes of foam wrapping end up in landfills. Plastic air cushioning is as lightweight as foam packaging, but once it's discarded, it can be deflated making it much easier to recycle than foam. Switching from foam type wrapping to air cushioning, which can be produced by recycled or starch based resin, can significantly improve the environmental impact of electronics appliances.
Polynova continues to be a progressive plastic packaging manufacturing company and to listen and comply with consumer demands for a more sustainable product for a more sustainable planet. The Intelligent Plastics Action Plan is part of our new environmental strategy for living in a cleaner, greener world.